Accounting for StartUps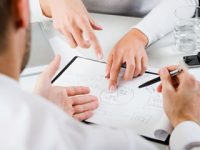 We have extensive experience in advising new business start-ups.
We will spend time at the first meeting understanding your business and giving you advice on business strategy.
There are a number of decisions to be made at the start of a business, which require expert assistance. Decisions such as the type of business structure – sole trader, partnership or limited company – will affect future profitability, tax savings and risk associated with the business.

We can help you:
Decide on the most suitable business structure
Prepare a business plan and cash flow projections
Assess your finance requirements and advise on the best sources of finance
Establish a good working relationship with your bank
Complete registration procedures with Companies House and HM Revenue & Customs
Set up a bookkeeping system that is tailored to meet the specific needs of your business
We can help you make the right decisions from the outset.
What's Next
Book your FREE one hour consultation