Tax Enquiry Fee Protection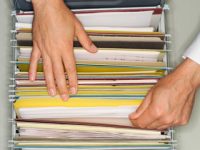 Protect yourself against the risks of an in-depth tax enquiry by HM Revenue & Customs with our Tax Enquiry Fee Protection Service.
HMRC enquiries have increased in recent years and HMRC officers are also now using new, wider powers to visit premises and inspect financial records. As a result, tax enquiries are becoming more complex and the professional costs of defence have been rising. It's now as important as it has ever been for clients to protect themselves against those costs.
For your peace of mind, we offer a Tax Enquiry Fee Protection Service. This service is backed by an insurance policy under which we can claim the costs of defending clients in tax enquiries. When you subscribe to the service, you will also be able to obtain helpful advice about the complex areas of Health & Safety and Employment Law.
What's Next
Book your FREE one hour consultation