Bookkeeping Services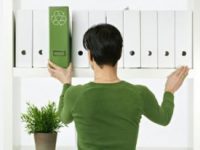 All businesses are required to keep accurate records. If you supply us with the basic information, we will carry out your bookkeeping for you.
We really do mean basic information – some clients simply bring a carrier bag of invoices to us and we create the bookkeeping records.

Spreadsheets and online accounting systems
If you prefer to keep control of your bookkeeping we can help you set up a system to suit you. This can be tailored to meet the specific needs of the business and the user.
Often a simple spreadsheet recording of your transactions is sufficient, in which case we can provide a free spreadsheet template for you to use.
Alternatively, there are many online accounting systems on the market, and we can help you choose the one that will work best for your business.
We can also provide you with bookkeeping training and teach you how to use an online system.
What's Next?
Book your FREE one hour consultation