Business Accounting & Accounts Production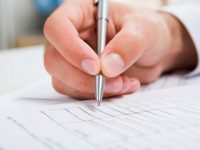 Whether you're a sole trader or run a limited company, you need to file annual accounts. Using your source books, records or online accounting package, we can look after this for you, so that you can focus on running your business.
Sole trader or partnership
If your business is a sole trader or partnership these accounts will form the basis of your tax return.
Limited company
If your business is a limited company we will prepare statutory accounts, which comply with the Companies Act and applicable Accounting Standards. We will also file them on your behalf at Companies House.
Charity
If your business is a charity we will prepare accounts that comply with charities legislation and ensure they are filed with the appropriate authorities.
Planning ahead
Your accounts will provide invaluable information about your business performance, which we can use to help you plan for the future. To ensure your information is current and timely, we can also produce monthly or quarterly management accounts that are tailored to your business.
Anytime you'd like to chat on the phone or drop by for a face-to-face meeting, just get in touch – we are here to help.
What's Next?
Book your FREE one hour consultation