Bookkeeping Services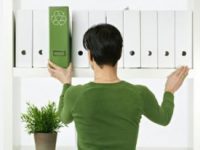 All businesses are required to keep accurate records. If you supply us with the basic information, we will perform the bookkeeping.
We really do mean basic information – some clients simply bring a carrier bag of invoices to us and we create the bookkeeping records.

If you want to retain control of your bookkeeping we can assist you in setting up a system to suit you. We can tailor the system to meet the specific needs of the business and the user.
Often a simple spreadsheet recording of your transactions is sufficient, rather than purchasing an expensive accounting system. We provide a free spreadsheet template for you to use, plus we can also provide you with bookkeeping training.
What's Next
Book your FREE one hour consultation