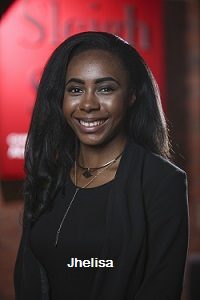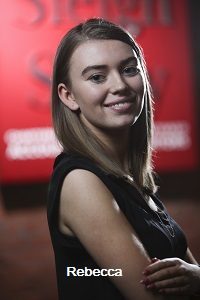 Our 2 trainee accountants Jhelisa Mattis and Rebecca Ingle were recently interviewed for an Apprenticeship publication which was distributed through the letterboxes of year 11 students in the local area.  Jhelisa was a former student of Moor End Academy and Rebecca attended Rastrick High School.   Here's what they had to say………….
What Apprenticeship are you doing?
Both: AAT Level 4 (Accountancy)
Why did you decide to do an Apprenticeship?  Did you consider other options?
J: I had an unconditional offer and all the rest conditional for business and finance at university.  I chose to do an Apprenticeship instead as it better suited my style of learning – on the job.
R: I considered university too but preferred on the job training whilst still getting my qualifications.
How did you decide what Apprenticeship to choose?
J:  I did statistics in college, I also did textiles and at the end of college I decided which route to take by doing work experience in both areas.
R:  Once I got my job in accountancy my employer recommended the best course for me.
How did you sort out your Apprenticeship?  Did you have to find the job yourself?
J:  I got my interview through my careers adviser.
R:  I initially found my job first through my sixth form and then my employer sorted the Apprenticeship from there.
Is it true that people do Apprenticeships because they couldn't get good enough grades at school to go to university?
J:  No.  I had 3 A*s, 7 As and 2 Bs at GCSE and A* A and 2Bs at A-Level.  I was on track to go to university but lectures are not for me!
R:  No!  I got into all four of my university choices and then turned them down!
What do you like most about your Apprenticeship?
J:  The experience from the job is much more valuable than the theory that you learn.
R:  On the job training and experience and being paid instead of building up debt.  Mainly I enjoy meeting clients – I love to chat!
What do you do on your Apprenticeship?  Is it just making tea and photocopying?
J: No.  I work alongside my manager to prepare accounts, VAT returns, and Tax Returns.  I also have a portfolio of payroll clients and assist with the financial running of a coffee shop my directors invested in.
R:  I complete payroll, bookkeeping, VAT returns, accounts and Tax Returns – but occasionally I make cups of tea too!
What plans do you have for the future?
J:  To become a qualified accountant and continue to build on my role.
R:  I am hoping to do my ACCA and progress to be a manager.
Are you worried that doing an Apprenticeship might limit your options if you decided on a different career later?
J:  No.  Most employers look for experience and good grades.
R:  No.  Doing an Apprenticeship is the same as university but with real life work experience.
Would you recommend an Apprenticeship to other young people?
J:  Yes depending on the area they wish to go into.
R:  Definitely!