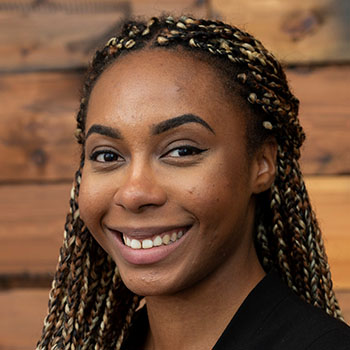 To contact Jhelisa you can email: jhelisa@sleighandstory.co.uk
Hi, I'm Jhelisa. Whilst working for Sleigh & Story for the last 5 years I have qualified to AAT level, and I'm now studying at Kaplan College in Leeds working towards my ACCA qualification. My roles at Sleigh & Story include showing clients how to use accountancy software, preparing VAT returns, preparing accounts jobs, preparing and reviewing payrolls. I have my own portfolio of clients who I arrange meetings with and I enjoy being able to make them feel that everything is being taken care of.
Outside of work I am part of a team of creatives who are dedicated to guiding young BAME creatives in creating valuable connections through hosting various events and activities. In my spare time I like to develop textile pieces; a couple of which have been brought to life to feature in photo shoots!