Today, Debbie Story was interviewed by Phoenix Radio on their 'Money Matters' programme with Bob Tipton.  Phoenix 96.7 FM is Calderdale's only community radio station, broadcasting from their base in the Dean Clough Mills.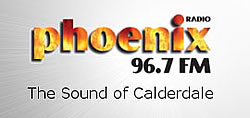 Bob: There has been so much focus and discussion on the 'granny tax' that there has been very little press coverage of the impact of the budget on small businesses. What are the implications of the budget on small local businesses?
Debbie: I agree there were a number of announcements effecting small businesses which have had minimal press coverage.
Perhaps the biggest change for small firms is how they have to calculate their tax payments.
From April next year, companies with sales of up to £77,000 per year will be allowed to do their accounts on a cash basis.
What this means is that firms will only have to pay tax on the amount of money they have actually received less paid, rather than total invoiced under the current system.
This simplifies their accounts and it means an end to paying tax on sales for which they have not yet received the money.
If successful, the Treasury will consider expanding the change to firms with sales of up to £150,000 per year, which will benefit 3m firms.
Bob: And there's going to be no let up for small firms struggling with the high price of petrol and diesel.
Debbie : Not at all.  There will be no reprieve for firms struggling with the high price of petrol and diesel.
Fuel duty will continue to go up by three pence in August.
Bob: What are the implications of the budget on larger local businesses?
Debbie : The main announcement was the decision to speed up the drop in the main rate of corporation tax, the taxation that firms have to pay on their profits.
The main rate will now fall to 24% next month, down from the current 26%.
By 2014 it will fall to 22%.  It's easy to forget that this rate was 28% in 2008. So a marked reduction to stimulate the economy.
This change only affects businesses with profits more than £300,000 a year.  Businesses under that limit already only have to pay 20%.
Bob: Any announcements to help people starting out in business?
Debbie : Very few.
The government is considering enterprise loans for young people to start their own business.
This is a one-year pilot scheme to be launched by March 2013, up to 7,000 young people aged between 18 and 24 will be able to apply to borrow between £5,000 and £10,000 to back their business idea.
There was an announcement the day before the budget of a £20bn National Loan Guarantee Scheme.
Businesses with an annual turnover of up to £50m will be able to access loans with interest rates one percentage point lower than those available outside the initiative.
However for the majority of small firms the main problem regarding bank loans is actually getting them approved, rather than the interest rate they have to pay.
Bob: Any missed opportunities or disappointments?
Debbie : Yes, they missed a trick in not doing more to incentivise companies to hire more people.
Perhaps the biggest Budget disappointment for small firms was that George Osborne did not announce any reduction in business rates, the tax firms have to pay on their property.
Instead, business rates will go up by 5.6% from next month, as had previously been announced.
Many small firms have complained that this rise will hit them hard.