Emergency Funding from the Government for Covid-19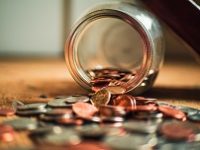 The Coronavirus pandemic continues globally and the number of casualties are rising daily.  This is a worrying time for businesses as revenue is lost through forced closures, or businesses struggling to continue with their trade with reduced staff numbers due to self-isolation.
The Government is introducing an emergency financial support package and has put aside £330 billion to help all businesses affected by the Coronavirus to help get them back on their feet.
COVID-19 Emergency Funding – What's included?
Government backed loans with attractive terms for payment of rent, salaries, suppliers or stock.
For businesses in retail, hospitality and leisure, rates will be waived for 12 months for 2020/21.
The Coronavirus Business Interruption Loan Scheme expanded from £1.2m to £5m with an interest waiver for first 6 months.
Grants to small businesses eligible for Small Business Rate Relief will be increased from £3,000 to £10,000.
Further £25,000 grants for retail, hospitality, and leisure businesses operating from smaller business premises defined as those within a rateable value between £15,000 and £51,000.
£10,000 one-off grant to businesses that pay little or no business rates due to small business rent relief or rural rate relief.
Small and medium sized business will be able to reclaim SSP for sickness due to COVID-19.
Support for liquidity for larger business with a new scheme from the Bank of England.
The advice to avoid pubs, clubs and theatres is sufficient to trigger a claim under business interruption insurance.
Pubs and restaurants are able to provide a takeaway service without a planning application.
Next week there are more initiatives to come from the Government relating to employment related issues and we await more information from the Government to explain how all these initiatives will work.
Check out the Government website for more information by clicking on the link below.
https://www.gov.uk/government/publications/guidance-to-employers-and-businesses-about-covid-19/covid-19-support-for-businesses