Audit Report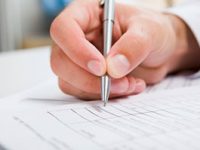 Regular appraisals of your financial status can be of great help when you're running a business.
Audit Reports
We are registered by the Association of Chartered Certified Accountants (ACCA) to carry out an audit report for limited companies, charities and school academies.
Besides helping you meet the statutory requirements, we also add value through a review of your business strategy and your financial and management systems.
This can often result in us identifying potential problem areas and recommending opportunities to improve your business performance. We discuss the problems and opportunities with you and can help you implement any agreed solutions.
What's Next?
Book your FREE one hour consultation